Our Story

Our mission at Friends of the St. Clair River is to provide fun, educational experiences that engage the community in the protection of their water resources. We promote scientific, volunteer-based water monitoring and watershed stewardship for the restoration and protection of the St. Clair River.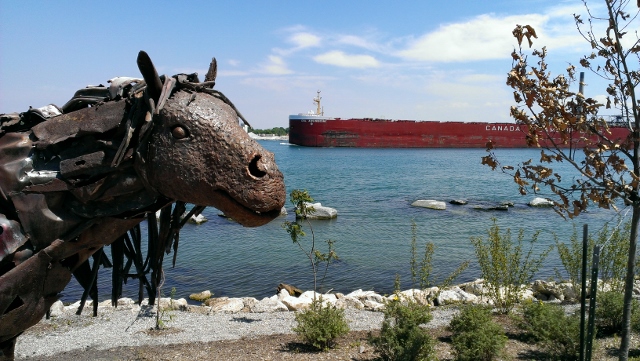 In 1988, under direction of the International Joint Commission, a public advisory council for the St. Clair River was formed to oversee the restoration of the river. The council officially formed as the St. Clair River Bi-National Public Advisory Council, or BPAC. Due to the international nature of the river, two nonprofit organizations were formed, one in each country. Please visit Canada's
Friends of the St. Clair River Canada
website for a wealth of additional information about the St. Clair River.
BPAC was required to develop the St. Clair River Remedial Action Plan which identifies actions needed to clean up the river. The BPAC includes representatives from various economic sectors, first nations, municipalities, and the public. The Remedial Action Plan was first completed in 1992, with amendments and changes made in 1995, 1997 and 2005. To see the progress that has been made over the last thirty years, please see the
St. Clair River Remedial Action Plan Update.
Great progress has been made to restore the St. Clair River's ten original impairments but there is still more work to be done until the remaining six impairments are restored. Today, BPAC continues to oversee the implementation of the St. Clair River RAP. They are a group of highly dedicated volunteers from both sides of the river that hold meetings on a quarterly basis. This council welcomes anyone interested in learning more about the St. Clair River watershed. Meetings are scheduled quarterly and rotate between Sarnia, Canada and Port Huron, Michigan.
Get to know us...
Board of Director Meetings 3rd Wednesday, 6:30-8:30pm, River Rat Building

Our Board of Directors meets the 3rd Wednesday every month from 7-9pm at our organization's headquarter, the River Rat building on the Blue Water River Walk. Join with other like-minded environmentalists passionate about making the Blue Water Area cleaner and greener! Request a board information packet today.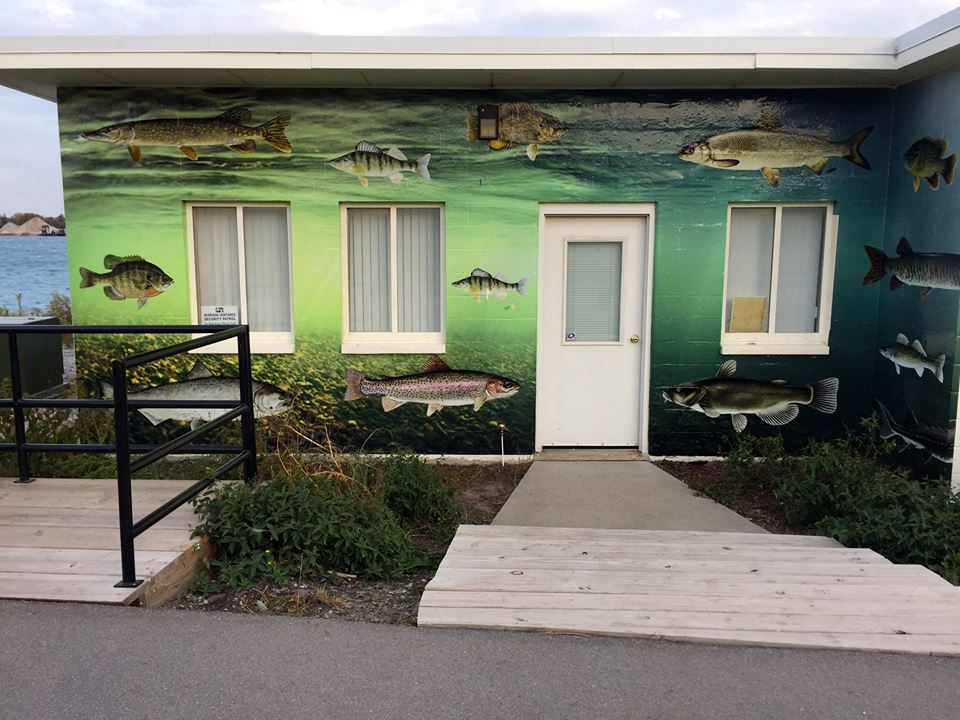 ---
Stewardship Steering Committee Meetings
4th Wednesday, 7pm – 9pm, Location varies

This Steering Committee meets the 4th Wednesday every month at various locations through the fall and winter. Our Stewards are volunteers who makes a contribution of their time, knowledge or skills to benefit the St. Clair River ecosystem and to build relationships between the river and the community. Teaching children about the natural world is stewardship, and so is picking up trash, developing your knowledge of native and invasive plants, and stream monitoring. Being a Steward is a rewarding part of your life! We welcome anyone to drop into a meeting, or participate by sharing your ideas, or to become a Steward. Request a volunteer information packet.
Kirsten Lyons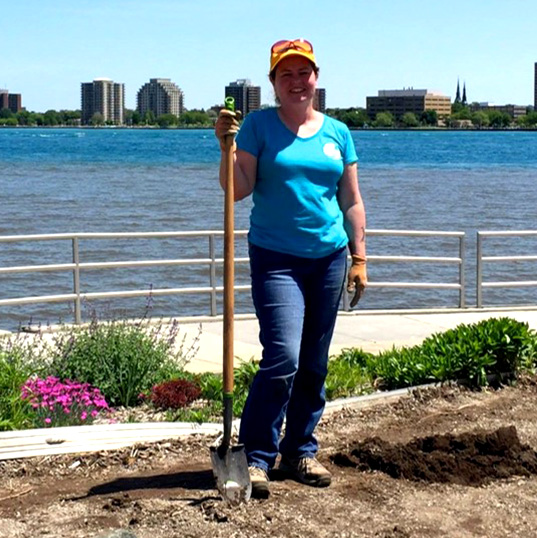 Stewardship Director
---
Kirsten joined Friends of the St. Clair River first as a volunteer and then as our Stewardship Director in 2015. In her career she has served many capacities in retail management, landscape design and horticulture. Her work takes a systemic and ecological approach to site design and management. Kirsten led the design and implementation of the RoofTop Farm project at the Green Garage in Midtown Detroit, where she has also been working to help small businesses become more sustainable. Kirsten holds an M.Arch. degree from Lawrence Technological University, a B.F.A. from Wayne State University with a concentration in design, and a horticulture degree from St. Clair County Community College (SC4), where she also taught courses on the subject. A lifelong learner and community volunteer, Kirsten recently achieved certification as a Michigan Conservation Steward.
Amy Meeker-Taylor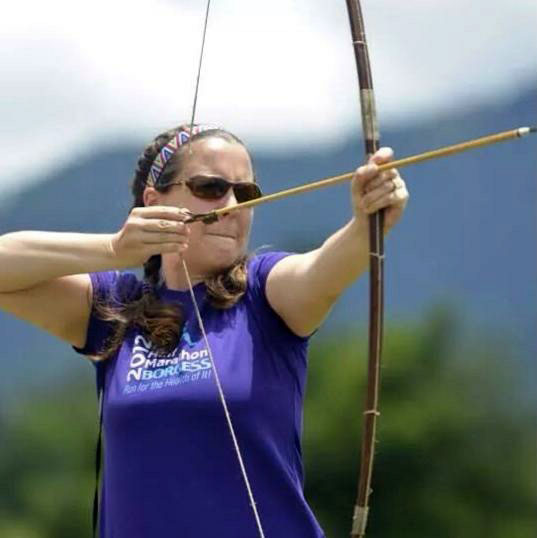 Environmental Educator
---
Amy has been involved with Friends through the Blue Water Sturgeon Festival by launching the sturgeon cruise field trips in 2014 and the Run With The Sturgeon race in 2015. Amy was born and raised in Port Huron, has lived in Atlanta and Phoenix, and currently lives in Port Huron with her husband, Mike, and 11 year old son, Cameron. Amy attended Michigan State University where she earned a Bachelor of Science degree in Zoology and a Master of Arts degree from University of Miami Ohio in Environmental Education. She has worked as a Naturalist at the Chattahoochee Nature Center in Atlanta, Associate Director at Camp Cavell in Lexington, and currently works as Program Coordinator at the Blue Water YMCA. Amy also shares her passion and time with the Child Abuse and Neglect Council Board of Directors, is a member of Women's Life Insurance Society chapter #836, an Earth Fair planning committee member, and a founding member of the Startling Line Youth Running Fund. As an avid enthusiast and advocate for the outdoors and environmental education, Amy is committed to the St. Clair River.
---
Sheri Faust
President
---
Sheri has held the Environmental Health Educator position for St. Clair County's Storm Water Program since 2004. She is responsible for the outreach programs that support the county's watershed planning efforts. Prior to working for St. Clair County, she worked for the Michigan Science Center (Detroit Science Center) as the Director of Education. Her work experience has also included interpreting Michigan's major ecosystems as a Naturalist at Lakeport State Park; grant writing and fundraising as Fund Development Director for Girl Scouts; and conducting wildlife research projects in Kenya, Africa. Sheri received her B.S. from Michigan State University in Natural Resources Management.
Don Rice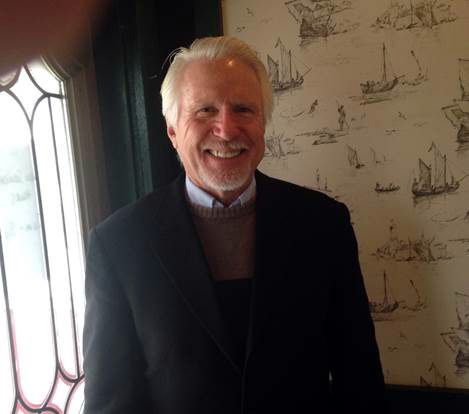 Secretary
---
Don's environmental interest began first as a Boy Scout and later continued into backpacking, technical rock climbing and downhill skiing. His interest turned to helping others as a founding member and president of the Berg Wanderers, a club in Charlotte, NC with a mission to bring experienced and wannabe outdoor sports enthusiasts together for safe introduction to the Blue Ridge Mountains. After graduating from Auburn University, he worked as a Licensed Professional Engineer. While at Midrex Technologies, Inc his work took him to places where he lived in Austria, Venezuela and South Africa, where he married his soulmate Nancy. In 2015, he retired from Midrex and he and Nancy moved to Michigan to their St Clair River waterfront condo to be near family in Sarnia, Ontario. Don has also served as members of The Sierra Club and The Audubon Society. In each of his exposures to world cultures and environments, a love of nature and desire to preserve the wonders of the earth developed. A Times Herald article about the Friends of the St. Clair River Monday morning walks caught his interest and, after the first walk, he has been hooked on learning about the environmental issues and preserving the wonders of our Blue Water Area.
---
Dan Danner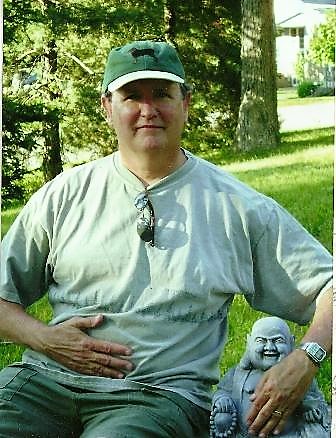 Treasurer
---
Dan has lived in the Great Lakes basin all his life; he was born in northwest Pennsylvania, spent time in the Cleveland area, but most of his life has been spent in southeast Michigan. Professionally Dan has served in the financial department of various businesses as Controller, CFO and Vice President. He has always had an interest in environmental causes; thus, he has boundless admiration for Friends and similar Great Lakes' organizations that serve to protect our waterways. He has been a volunteer with the YMCA, Boy Scouts and the Sierra Club, and he and his wife Chris helped organize the first Bioneers convention in Detroit. In his spare time, Dan has been known to whip up a decent batch of home brew. He has a passion for kayaking and seizes every opportunity get out on the water.
Penelope Peck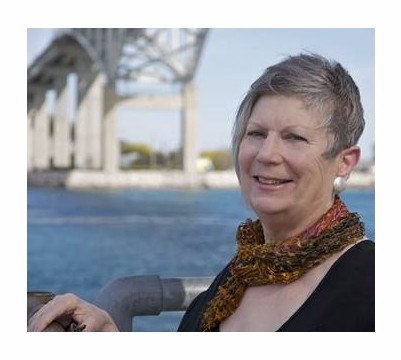 Director
---
Penelope G. Peck was co-owner/designer of Ampersand, a local graphic design/public relations business in Port Huron, launched in 1973. She was a St. Clair County Community College Adjunct Instructor in Graphic Design and an Instructional Materials Coordinator and Instructional Designer, and a Project Manager for Electronic Data Systems. Since her retirement in 2012 from Hewlett-Packard, she has worked as a contract instructional designer while building her jewelry design and fabrication business. She now creates jewelry full-time and recently launched her debut and month-long show at Studio 1219. Penny states that she has a strong sense of responsibility for the environment and the growth and well-being of her community. As a result, she sits on the Board of Directors for Friends of the St. Clair River, the St. Clair Community Foundation's Blue Water Land Fund, and has been President of the Board of Directors for Blue Water Habitat for Humanity since 2012.
---
Carrie Dollar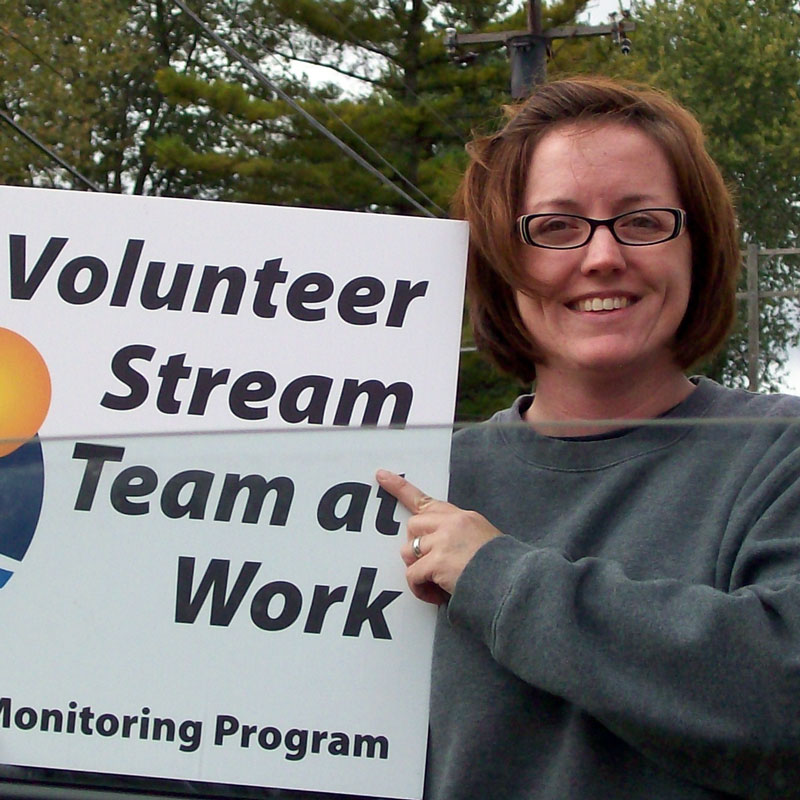 Director
---
Carrie Dollar is a Professor of Biology at St. Clair County Community College and earned her master's degree in Biological Sciences from Wayne State University. Her interests include watershed protection and science education in addition to paddling the beautiful waterways of the St. Clair River with her family. Carrie got her start in Friends eight years ago by participating in and becoming certified in Stream Leaders, our volunteer water quality monitoring program.
Deb Matthes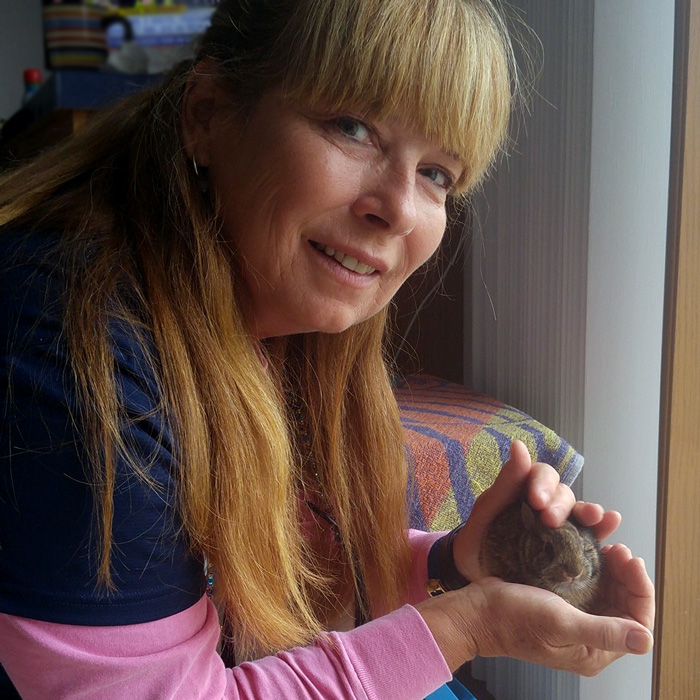 Director
---
Deb has a passion for Michigan's waterways. With over 30 years of living on the lake and canals of Lake St. Clair, she recently moved to St. Clair County on the St. Clair River. As an advocate for protecting the river, she initially joined the Monday River Walkers group leading her to pursue a position on the Friends of the St. Clair River Board of Directors. With a MBA from Lawrence Technological University, she worked several years holding job positions in Product Development and Marketing at Chrysler Headquarters and Technology Center of FCA US, LLC, until she retired in 2011.
---