2019 Sturgeon Festival - Saturday, June 1
WE WILL ANNOUNCE OUR NEW LOCATION SOON!
FREE ADMISSION & PARKING!
Phone: 810-987-5306 • Email • Volunteer • Facebook
Sturgeon Festival is a family-friendly event, sponsored by Friends of the St. Clair River, centered on providing close encounters with the "Giants of the Great Lakes". Browse a dozen indoor & outdoor displays with hands-on activities, drop-in a workshop, touch a live sturgeon and other native fish, or take a ride on our exclusive Huron Lady Sturgeon Cruise.
Sturgeon are phenomenal to see up close because they reach enormous size - weighing up to 150 pounds, growing over 7 feet, and living over 100 years. The St. Clair River supports the largest remaining population of threatened lake sturgeon. Over 10,000 lake sturgeon call underneath the Blue Water Bridges home which makes it possible to see these majestic fish at the Sturgeon Festival.
Lake sturgeon populations have declined since the early 1900's, and as a result were added to the Threatened Species list in Michigan. In recent years, the lake sturgeon has made something of a comeback due to completion of numerous spawning reefs in the St. Clair River. Sturgeon can be used as a spotlight species to gauge the health of the river, and with sturgeon numbers slowly on the rise we are assured that the health of the St. Clair River is also improving. A sustainable fish population and healthy river is not only important for our health but it means increased recreation and tourism for the Blue Water Area.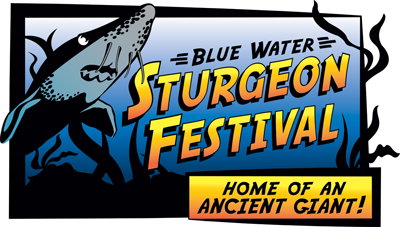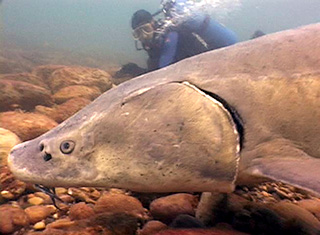 ---
Sturgeon Cruise
Huron Lady Sturgeon Cruise
10:00 a.m. • 11:30 a.m. • 1:00 p.m.
Tickets will be available soon!

Get a glimpse of these enormous fish on the Blue Water Area's exclusive Huron Lady Sturgeon Cruise! Courtesy of Gregory A.D. scuba divers, Sturgeon Cruise guests will watch live video of lake sturgeon swimming in the St. Clair River on big screen televisions on deck. Enjoy the St. Clair River and the beautiful expanse of Lake Huron on this 1 hour cruise narrated by sturgeon experts. There are only 100 seats available each cruise, so don't delay, get your tickets today! Boarding for the sturgeon cruise begins promptly 20 minutes before departure.
The sturgeon cruise takes place rain or shine. In the event of severe weather, the cruise may be delayed up to 30 minutes, but not longer than 60 minutes. If the boat captain deems the weather too severe to delay or to leave the dock, the boat will remain moored and the 1-hour sturgeon presentation will take place dockside on the boat. Tickets are non-refundable and non-transferable.
Featured Activities

Sturgeon Brew Fundraiser
Date TBA - Join us at War Water Brewery for a festive fundraiser party to kick off the Blue Water Sturgeon Festival! Support us with a $20 donation at the door to receive your exclusive festival pint glass, 2 beer tickets or 1 wine ticket, and a door prize ticket. Sip on the tasty Resurgin' Sturgeon Rye, view live sturgeon in fish tanks, meet Lake Sturgeon biologists and researchers, and take home some Sturgeon Festival prizes! Hope to see you there! Thanks for your support!

Sturgeon Touch Tank
It's a live sturgeon encounter! Meet the fisheries biologists and sturgeon experts from the MI DNR and US Fish and Wildlife Service that are conducting ongoing sturgeon assessments in the Blue Water Area. The touch tank exhibit is a timed entry system.

Sturgeon Stories
Drop in for a 20-min presentation inside the Maritime Center classroom. Workshops are general seating and open to all ages.

Art Contest
Vote for your favorite 5th grader's sturgeon poster using your pocket change! The top three winners are announced at the close of the festival.

Chalk the Walk Sturgeon Mural
Join artist Lou Rodriquez to create a stunning sturgeon masterpiece in chalk! Lou is the artist who designed and built our beloved Stella Claire, the giant sturgeon sculpture on Blue Water River Walk. Help Lou bring the art to life by dropping in anytime to watch him or add your own touch to help complete the work.

Walpole Island Drum Ceremony
10am & 2:30pm - Join Fenton White Eye from Canada's Walpole Island as he shares through a traditional drum ceremony the importance sturgeon had in food and survival for the Native American culture.

Sturgeon Cake
Thousands of lake sturgeon gather under the Blue Water Bridges to spawn every year at this time. A week after spawning the eggs hatch, which means every sturgeon in the Blue Water Area was born at the same time! Sturgeon live to be 100 years old, so we need 100 candles to celebrate!

Great Lakes exhibits with hands-on kids activities

Sturgeon Swag Sale and Seymour Sturgeon Selfies
Adopt A Sturgeon
New this year! Your Lake sturgeon adoption kit will includes a 10" soft plush sturgeon, formal adoption certificate with naming opportunity, species spotlight card full of data about your sturgeon, and connection to additional data as it becomes available.

School Sturgeon Cruise
Local 5th graders are invited to participate in our Sturgeon Story Contest which could win the class a free Huron Lady Sturgeon Cruise. During the educational 1-hour cruise students learn about lake sturgeon habitat, and see live sturgeon tagging in Lake Huron from fisheries biologists. The contest is open to public, private or homeschooled 5th grade students from St. Clair County. Artwork can depict lake sturgeon biology, habitat, their role in the food web, their connection to Native Americans, or how to protect water quality. Posters must be 8.5" x 11" and completed individually. For complete details, email the School Sturgeon Cruise Coordinator.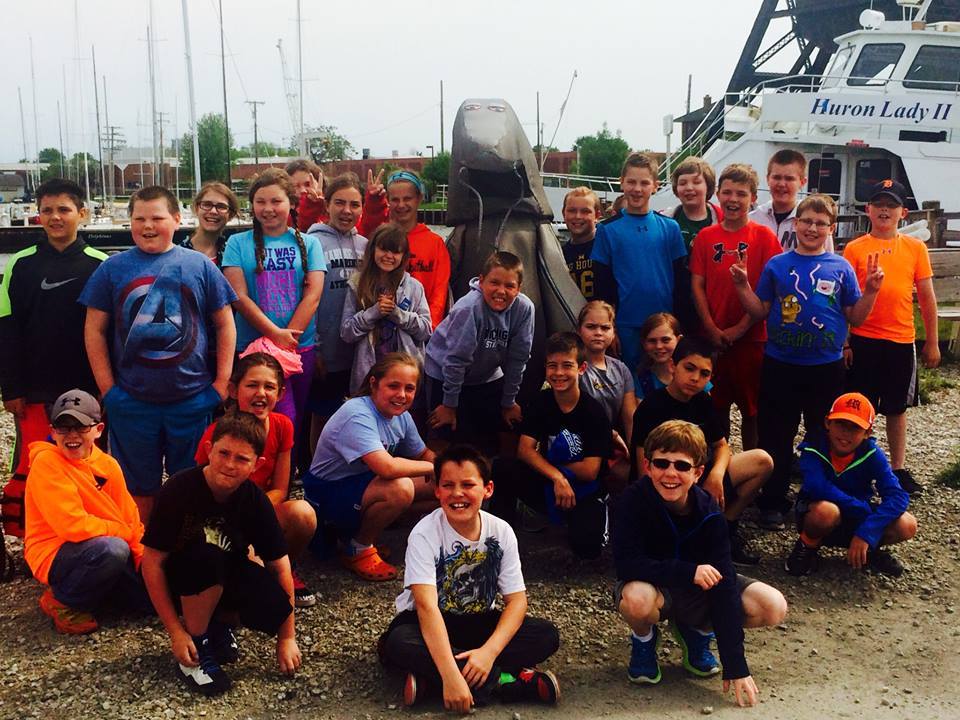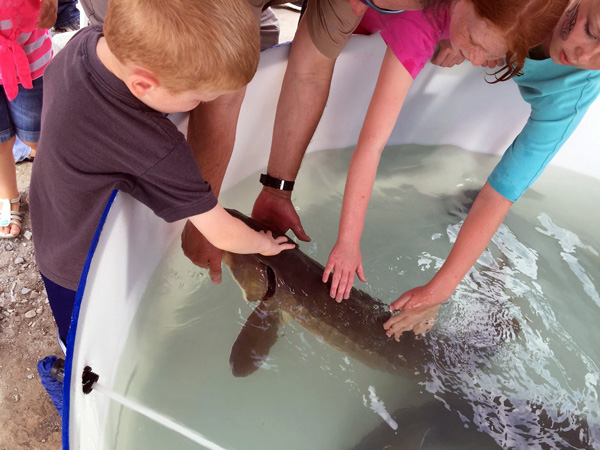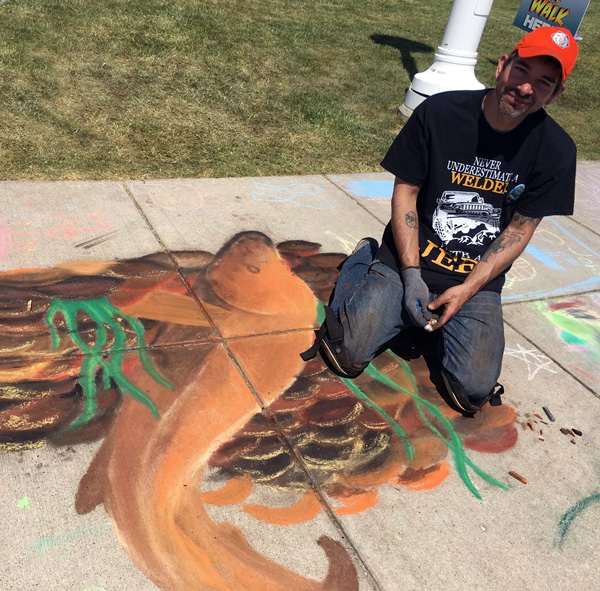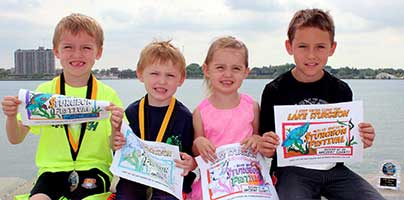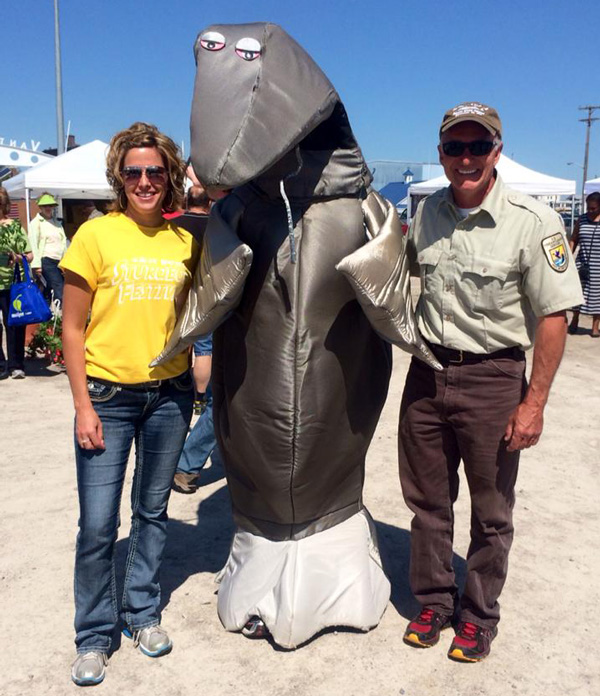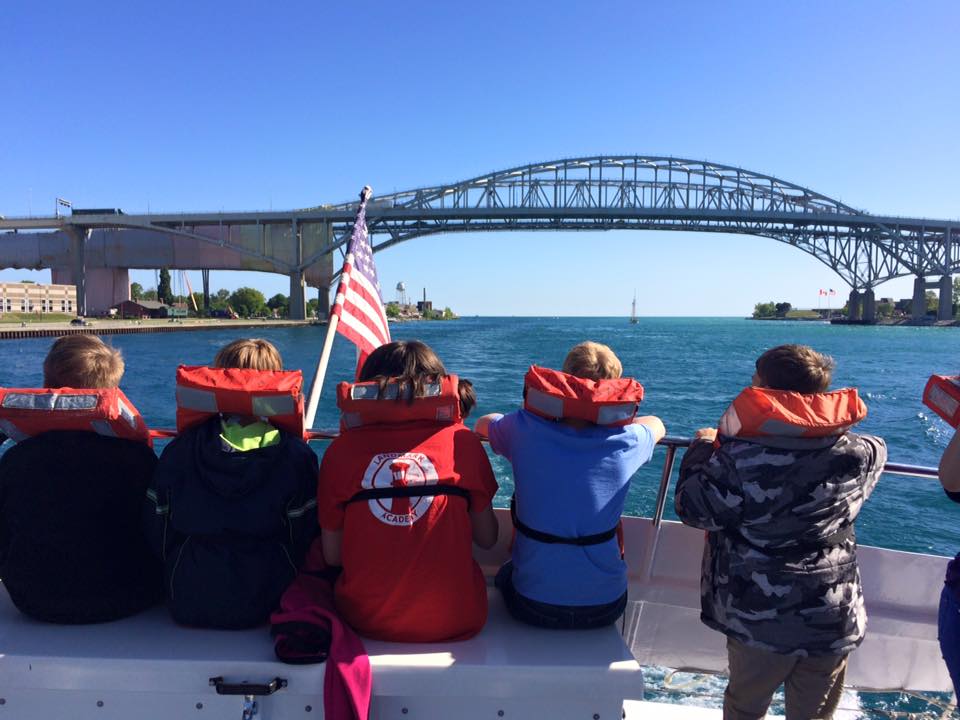 Sturgeon Resources
Downloads

In The News

Websites

Video Clips

Fact Sheets

Partners
The Sturgeon Festival, organized by Friends of the St. Clair River, is a partnership between natural resource agencies, government, industry, scientists, anglers, and recreationalists in order to highlight the ecosystem approach to managing fish and wildlife in the St. Clair River and to increase interest in restoring the lake sturgeon to higher levels of abundance. With everyone's cooperation, this "Gentle Giant of the Great Lakes" will be saved from extinction for all to enjoy.